Dark Eyes, Bright Lies and Webbed Dreams...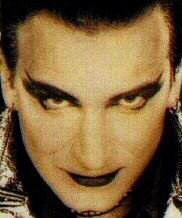 Hello, and welcome to my website! I am Lady MacPhisto, and in case you didn't notice, this site is dedicated to MacPhisto, the demon of the Zoos. Here I have some pictures, information, lyrics and links. In time, I'll try to put more things up. Have fun for now!
Email me here if you have any questions or comments:


ldymcphsto@aol.com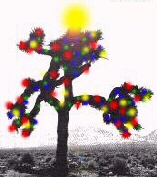 Merry Christmas y'all!


ACHTUNG!
A must -see for every fan! Go HERE to hear the incredible story of MacPhisto invading the *POP* Mart!
(Muchos gracias to Angie, who made me aware of this little tidbit.)




Here are the parts of my web page....

The Lady of The House ....Me! (Like you care...)

The Devil Himself ....explains who MacPhisto is, how he was created, his Zoo-Sydney speech...etc.

Picture Archive ....yes, my still somewhat pathetic thing of pictures.

U2 Biography ...a sort biography/discography

Lyrics ....like you can't find these elsewhere, lyrics for all their albums.

Links to Other Pages ....gee, I wonder.




Well, thats it for now. Come back soon!






Web Page Created with the incredible knowledge
and mystical powers of Lady MacPhisto and ZOO TV Technology.



Vorsprung durch technik, baby.






This many souls have been corrupted
by this page. Whee!




All Web Pages, as crappy as they be, copywright 1997 by Lady MacPhisto. All pictures belong to their respective owners even though I "borrowed" them and all lyrics are the property of U2.
Dream out loud, Zoo Child.